In-School and After School Programs
We are now a Strategic Source Vendor with Chicago Public Schools, allowing us to take contracts over $25,000 for programming as well as an approved Chicago Public Schools Tier 1 Remote Learning Partner!
Our residencies will be custom-designed in collaboration with school administrators and utilize our new e-learning assessment tool. Online sessions will also include opportunities for increased engagement through student input, dance performance video presentations and a culminating dance video montage featuring students from the class.
Forward Momentum Chicago has partnerships with more 45 Chicago Public and Charter Schools and growing. We design our out-of-school time and residency (school day) programs to support the nationally established educational standards including the following: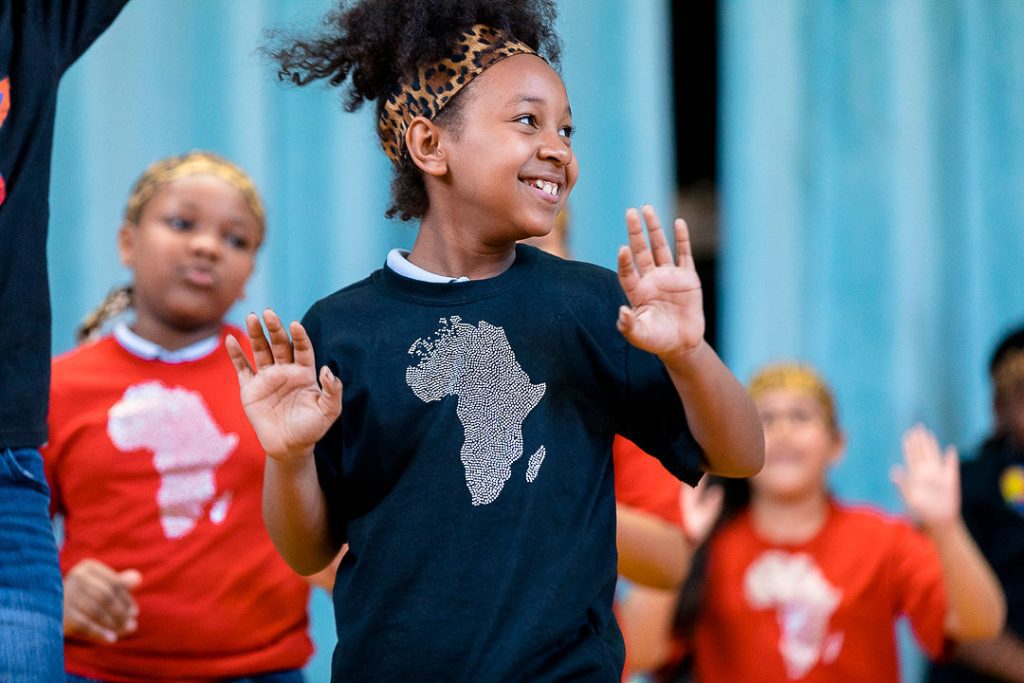 • 21st Century Learning
• Illinois Arts Learning Standards
• National Dance Standards
• Health Literacy
• Physical Education Standards
• Cultural Awareness
• Social Emotional Learning
Each program further incorporates Big Ideas, Enduring Understandings, and Essential Questions, to help students cultivate critical thinking, communication skills and creative processes that will help them excel in other academic areas.
For more information on our innovative programming for schools, please Contact Us.
Creative Schools Fund
The Creative Schools Fund is a grant making partnership between Ingenuity and CPS' Department of Arts Education to support the expansion of arts education in schools. Forward Momentum Chicago is a multi-award winning arts partner with the Creative Schools Fund. We pair our innovations in dance education with your ideas to develop an exciting and engaging program that is the best fit for your school community.