Sign up & Register for Your Best Summer Ever!
Epstein Family Foundation Summer Dance Camp
Summer Camp Enrichment for Ages 5 - 14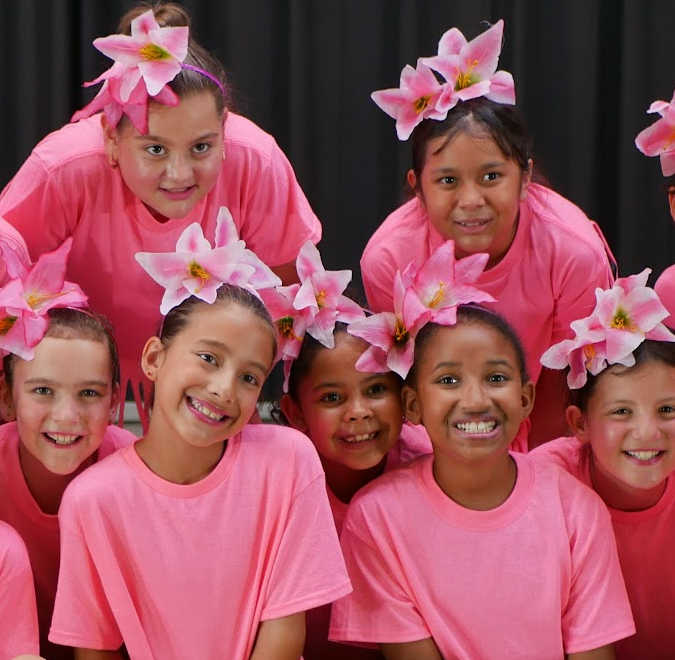 Experience an exciting Summer of dance with city-wide performances and weekly field trips including Navy Pier. Learn dance techniques in Ballet, Modern, Latin, Hip Hop, and African at our two camp locations. Get all your questions answered, and meet the teaching artists who will host youth for this six-week dance intensive. We're hosting Orientation & registration on the following dates.
All-Inclusive Price $125
Avondale - $100
FINAL SATURDAY THIS MONTH
May 27th
ENGLEWOOD CAMP
June 26th - August 4th
9:00 AM - 4:00 PM
HAMILTON PARK
513 West 72nd Street
REGISTRATION AT BOTH SITES
Sign up for details
or contact
bradlee@forwardmomentumchicago.org
AVONDALE CAMP
June 26th - July 28th
8:00 AM  - 3:00 PM
LINNE ELEMENTARY
3221 N. Sacramento Ave.
FMC Also Offers Summer Opportunities for Teens!!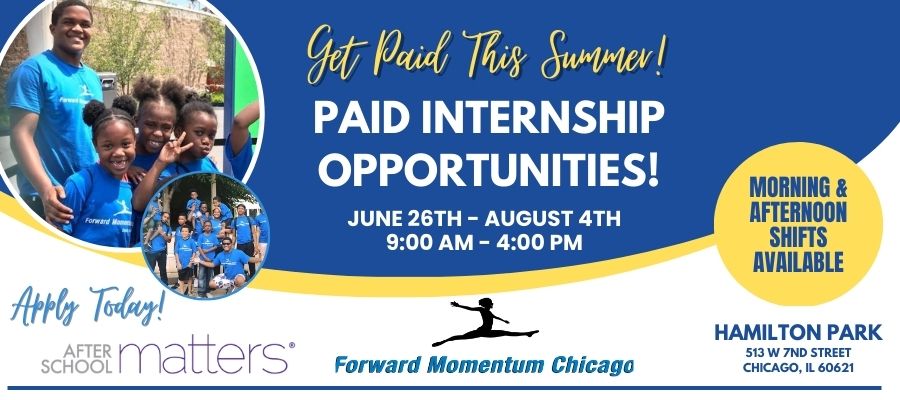 Summer Dance Camp Internships
In partnership with After School Matters, FMC is looking for dynamic, responsible high school teens to serve as camp counselors to motivate and inspire young students during Summer Dance Camp 2023.
Responsibilities Include:
Daily administrative duties, arrival and dismissal support, promotion of student safety and engagement, maintenance of environmental health protocols, meal distribution, and warm-up/choreography review.
To Apply:
Visit After School Matters' website, find the 'APPLY' button to login into an existing account or begin a new application. Once you've registered, select one of the following programs:
Forward Momentum Camp Interns #4534866 - morning shift
Forward Momentum Camp Interns #4535686 - afternoon shift